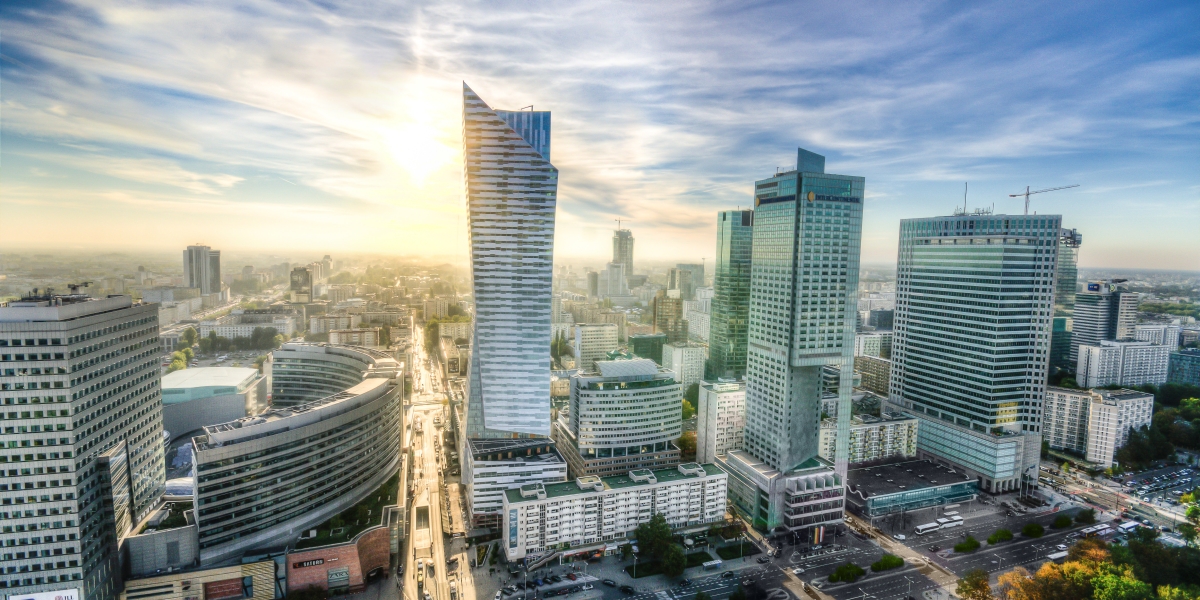 COUNTRY INFORMATION
Poland is a country in Central-Eastern Europe. The population of over 38.5 million people and total area of the country - 312,679 km², makes it one of the largest countries in Europe. Since the 1st of May 2004 Poland is a member of the EU. Visas are not required for the European Union members.
Poland has a lot to offer. Starting from the north, where the Baltic seacoast marks the Poland border, visiting beautiful city of Gdansk, through the central part with the capital city of Warsaw, and ending at south, where the Tatra & Beskids Mountains are almost seen from cities like Cracow or Katowice.
In june, the weather is typical for a high-temperature continental climate. The average august temperature in Katowice is 17ºC, but it may rise up to 30ºC.
Useful tips:
Official language is polish.
Capital city of Poland is Warsaw.
The official currency is polish złoty - PLN (1 EUR = about 4 PLN)
Time zone: CET (UTC+1) / Summer (DST)CEST (UTC+2)
There are 4 mobile bands (T-Mobile, Orange, Plus, Play)
Phone code for abroad calls: +48
Emergency number: 112 (from mobile phones), 997 (police), 998 (fire brigade), 999 (ambulance)
Electricity: 230V 50 Hz (plugs type C & E)
Running water is usually undrinkable.
WEATHER CONDITIONS
Katowice is situated in the Katowice Highlands, part of the Silesian Highlands with the highest point of 352 m. The month of August is characterized by falling daily high temperatures, with daily highs ranging from 24°C to 21°C over the course of the month, exceeding 29°C or dropping below 16°C only one day in ten.
 
DURING THE WUC
AVERAGE
MAXIMUM
MINIMUM
TEMPERATURE - day
19°
27°
16°
TEMPERATURE - night
13°
18°
7°
HUMIDITY
78%
84%
25%
VISA REQUIREMENTS
Since December 21, 2007, Poland is part of the Schengen Area, a zone without controls on internal borders which comprises of 28 countries. Third-country nationals may enter Poland if they are in possession of a valid travel document and a visa (if required). Council Regulation (EC) No 539/2001 includes the lists of third countries whose nationals must possess valid visas to cross external borders, and of countries whose nationals are exempt from this obligation.

When crossing the border third-country nationals are also obliged to justify the purpose and conditions of intended stay and prove that they have sufficient means of subsistence, both for the period of intended stay and for return to their country of origin or transit to a third state into which they are certain to be admitted, or are in a position to acquire such means lawfully.

Moreover, they must not be listed as persons who have been refused entry, and they must not be considered a threat to public policy, national security or the international relations of any of the Schengen states. The visa application should be submitted to and examined by the relevant consular post in accordance with its territorial competence.

Applicants should contact relevant consular post in order to obtain the application as well as information on the electronic registration of the application and visa fees. The application will be examined no later than 15 calendar days after the date of submission of the full set of documents.

Polish delegations are not present in some countries. In this case, the applicant is obliged to submit the application to the relevant Polish consular post in another country, or in another Schengen consulate which represents Poland in visa matters.
We ensure that we will prepare invitation letters for all the delegations registered for the Championship. On power of these letters delegations can apply for visas without any fees.